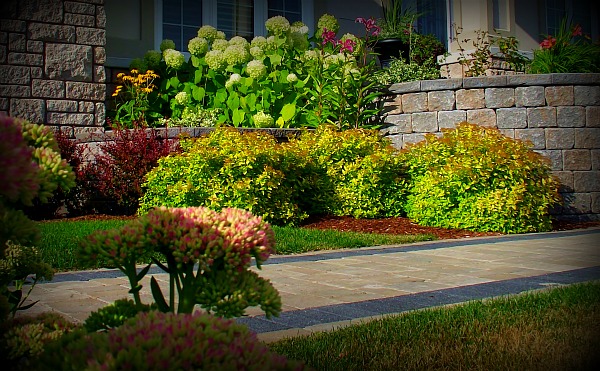 As a family business, we provide you with a complete array of professional landscaping services from Landscape Design, Landscape Construction, Landscape Maintenance and Snow & Ice control. Serving South Western Ontario we perform most of our work in Cambridge, Kitchener, Waterloo, Guelph, Milton, Burlington, Oakville, and surrounding area.
Our deeply rooted love for nature bestows the inspiration for our landscape services. Environmental concerns are critical factors in all decision-making processes at HortiCraft Landscaping. Enthusiastically we accept responsibility to help protect and restore our delicate ecosystems in Ontario.
To many of us, simple can be very satisfying and therefore gardening does not have to be complicated. Gardening may have several definitions and purposes, gardens can be large or very small. We believe gardening is more than working the soil for plants to grow.  The best gardens are derived from a passion and purpose and we at HortiCraft love to build gardens.